Add strength and good looks to your engine cases with these case covers from Woodcraft Technologies available at
Riders Discount
. Typically, OEM case covers are made of thin cast metal that's weaker than these CNC-machined beauties making them unreliable in a crash situation. The damage can be more than cosmetic, with leaking fluids, damaged stator parts and a time-intensive repair that won't be cheap or easy.
Woodcraft products are not yet available on our website. For more information, call
MIKE
at 866.931.6644 ext
804
or send him an email – FORUM at RIDERSDISCOUNT dot COM and we'll get back to you right away! Woodcraft Case Cover kits are sold individually for each side of the engine. For example on a GEN 4 ZX10 the stator cover MSRP $209.99 and ignition cover MSRP $139.99.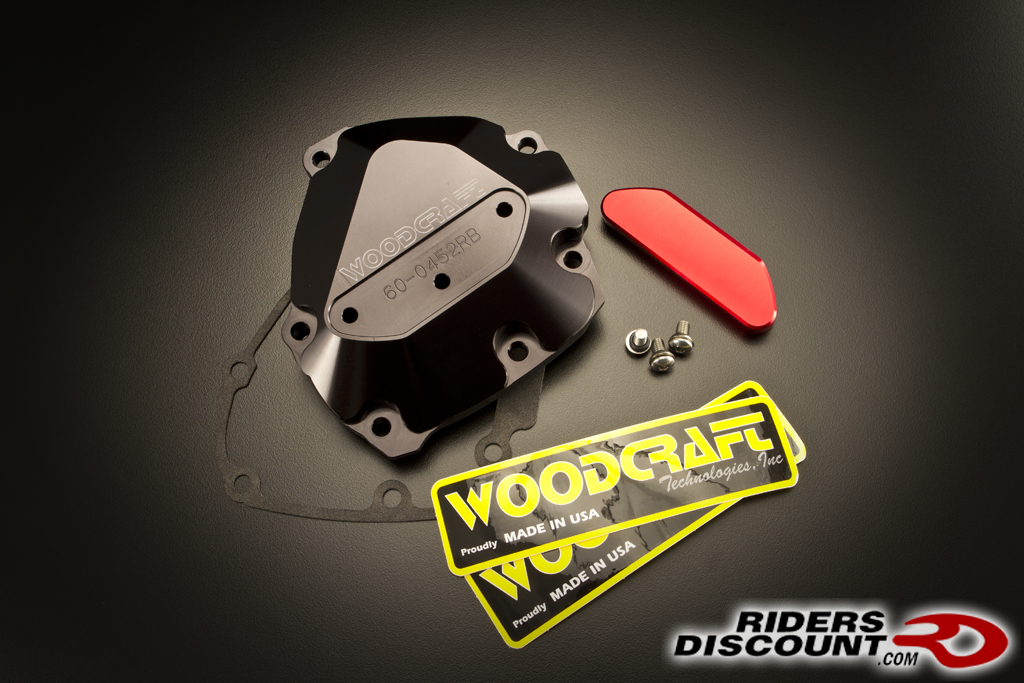 Woodcraft case covers are sculpted from 6061 billet aluminum, the one-piece design is as artful as it is purposeful and will provide additional strength to areas that traditionally don't always hold up so great in a crash. Woodcraft Triumph 675 case covers are engineered for a perfect fit and will not induce any bodywork clearance issues at all. And because they're made in the USA by Woodcraft, each cover comes with a replaceable skid pad that's designed to take the brunt of the crash, leaving you with a case cover that's much less likely to require a total replacement. And, spare crash pads are available in your choice of stainless steel (thinner, for race applications) and black, blue, red or clear finishes. Each case cover kit also includes a new gasket, so you don't have to worry about sourcing any additional parts to get them installed.
The finish machining of each case cover is brilliant and these will not go unnoticed at the track or on bike night.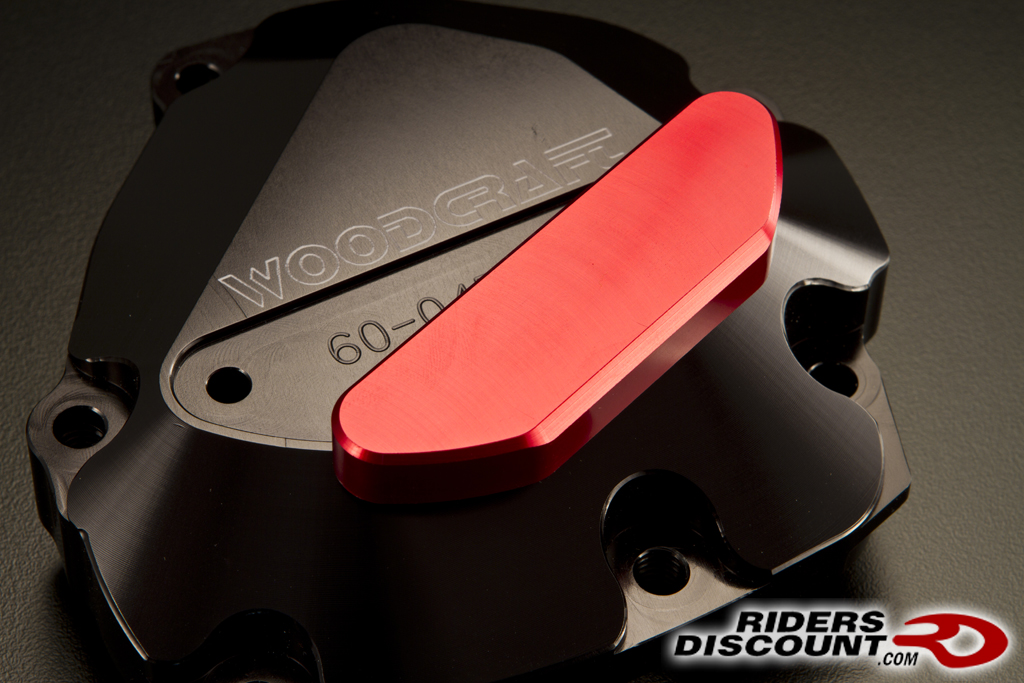 A look inside the stator cover reveals that all mounting points for the OEM hardware have been drilled and tapped. All passages for routing the wiring safely have also been retained. The arrangement replicates exactly the OEM hardware and wiring setup for reliability and ease of installation.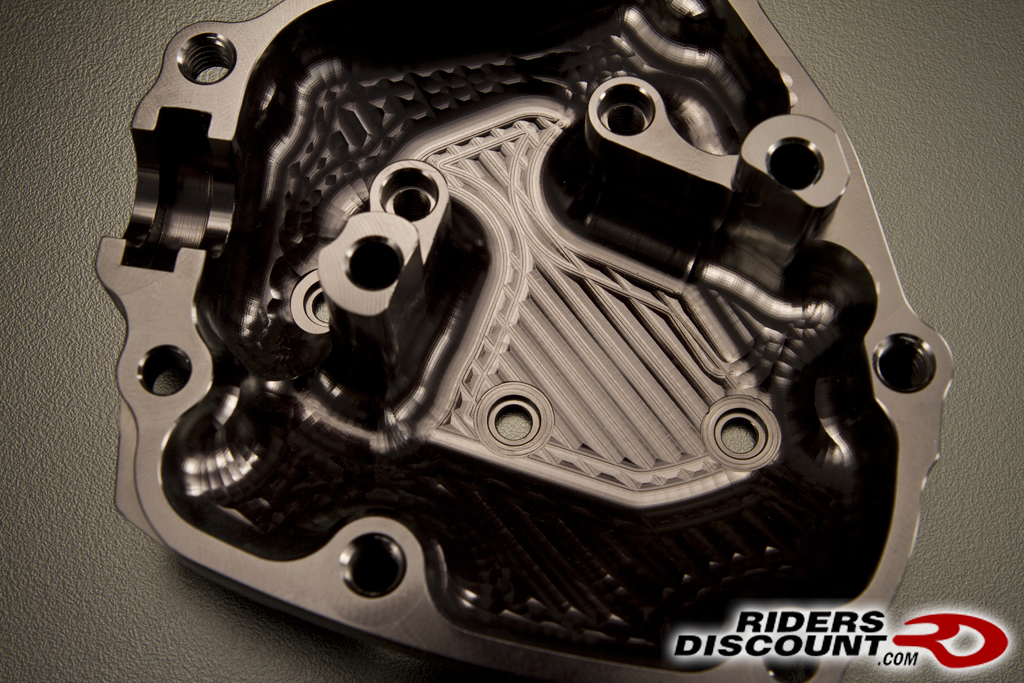 Woodcraft crash pads are attached to the case cover with three bolts from the inside which helps to ensure that 1). The piece does not fall off in a crash and 2). That the pad can be easily replaced after a crash since the attachment hardware will not be ground away.
Pictured here for the Yamaha R1