Discussion Starter
·
#1
·
Have you ever tried to accidentally shift into that impossible "7th" gear? With the Starlane Engear digital gear indicator available at Riders Discount, you'll know exactly what gear you're in at all times.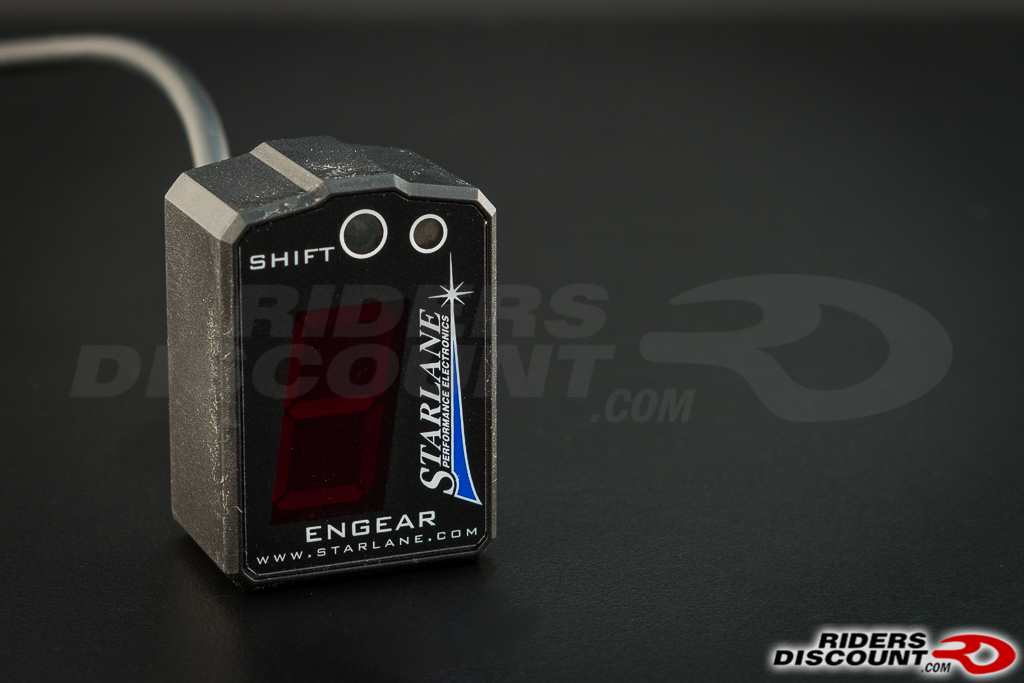 Not yet listed on our website, the Starlane Engear gear indicator can be ordered by calling
MIKE
at 866.931.6644 ext.
804
or by sending us a private message through this forum. Is email more convenient? Write to us at FORUM at RIDERSDISCOUNT dot COM, and we'll get back to you right away!
What's the benefit of having a gear indicator? Well, how many of you have gone cruising down the highway only to realize you've been in 5th gear the whole time? Or going through the back section of your favorite track in a gear higher than you should have been? With a gear indicator, this gives you the information you need to avoid these mistakes with a bright LED number displayed near your instrument gauge. Plus sometimes it's just nice to know what gear you're in.
A large 22mm water resistant display height allows you to quickly see what gear your in without needing to take a large amount of focus off your riding. A programmable shift light is also an included option for bikes that do not have one stock.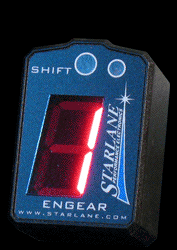 The Starlane gear indicator is better than other models on the market due to it's update speed. Some models won't display the new gear selected until a second or more after the action has happened. Not the case with Starlane. The other thing that makes the Engear indicator unique is its two part connection kit.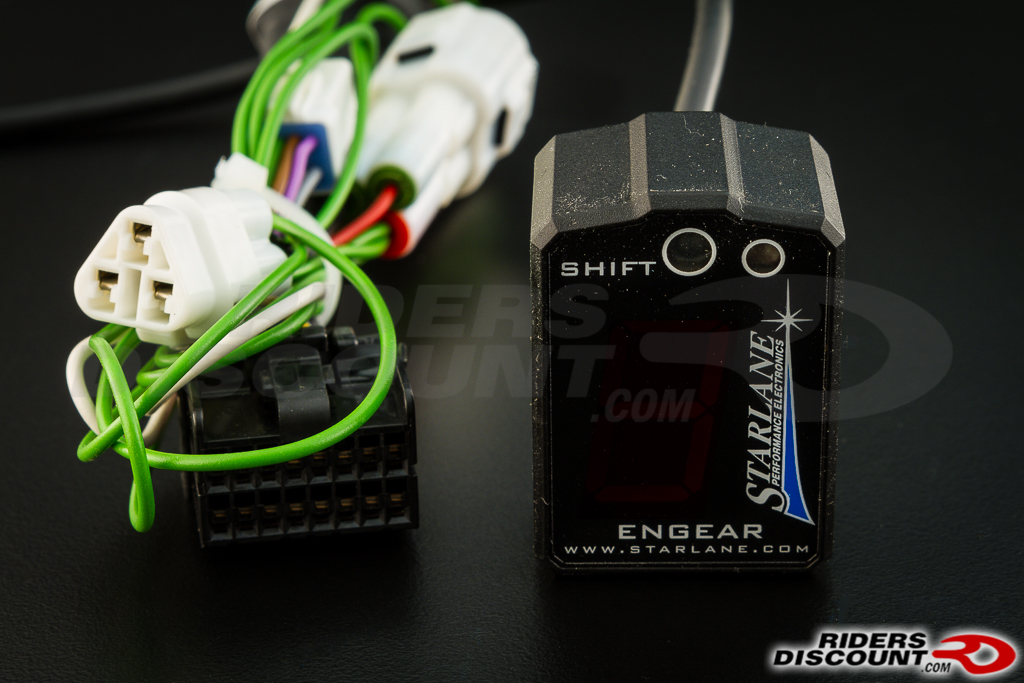 Buy the gear indicator, and then the plug-n-play kit. This means you can transplant the gear indicator to any other bike by just unplugging it and installing it onto your new bike with a new plug kit.
Shown here with optional R6 plug-n-play harness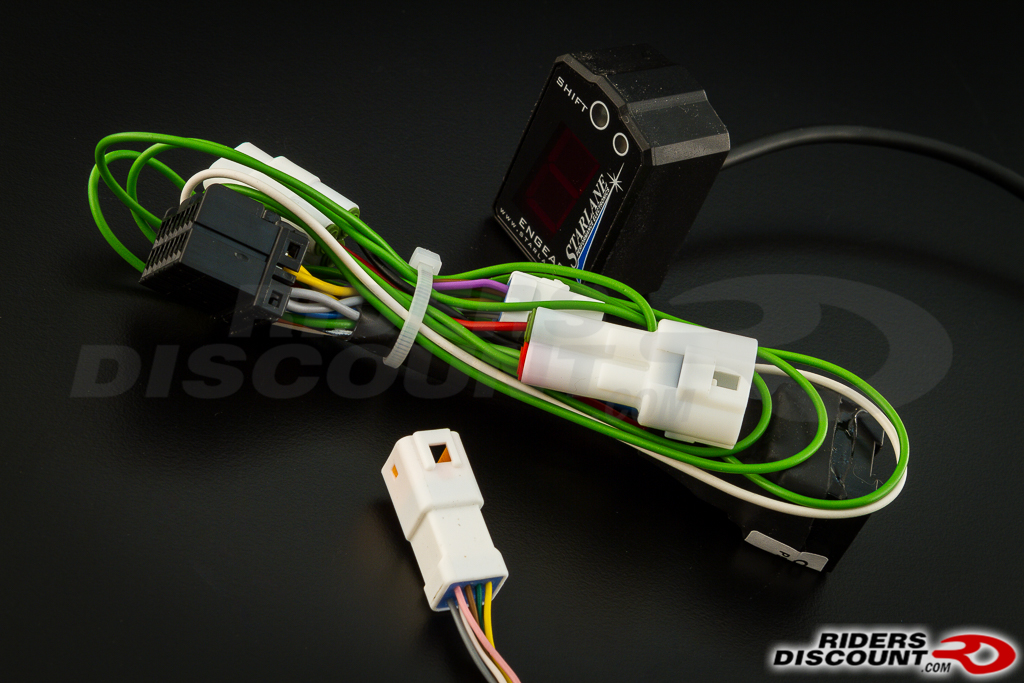 Give us a call to order yours today!
Plug n Play kits currently available for --
CBR600RR 03-12
CBR1000RR 04-12
R6 04+
R1 04-08
ZX6R 2007-2010
Z1000 2006-2008
ZX10 2006-2009
GROM / MSX125
CROSSRUNNER
If Plug n Play kit is not available, the indicator can still work with splicing as instructed -
If you don't have any Plug&Play adaptor, remove the
plug from Engear by cutting the wires and proceed
with the connections shown:
PINK = Ignition switched 12V
BROWN = GROUND connection to the harness
GREEN = SPEED pulse
YELLOW = RPM pulse (Engine Revolution)
GREY = Neutral Light ( if not connected Engear disp
lays gear 0 while receiving a ratio different from
the teached gears)
WHITE = Setup (not connected)