The Knox Handroid Pod gloves are probably the most unique looking gloves to come in to the
Riders Discount
office in quite some time. The exoskeleton spines running up the fingers and across the top of the hand were the first thing to catch my attention. These look like they should be the gloves for Bane carrying a fluorescent green fluid... Next was the wrist closure mechanism. Where there normally would be a Velcro closure on the gauntlet was instead, a Boa Lacing System. On the rest of the glove you'll find a full range of safety and technical features such as Kangaroo leather, external stitching, double layers of leather in impact areas and more we'll go over in this review.
Retails at $224.95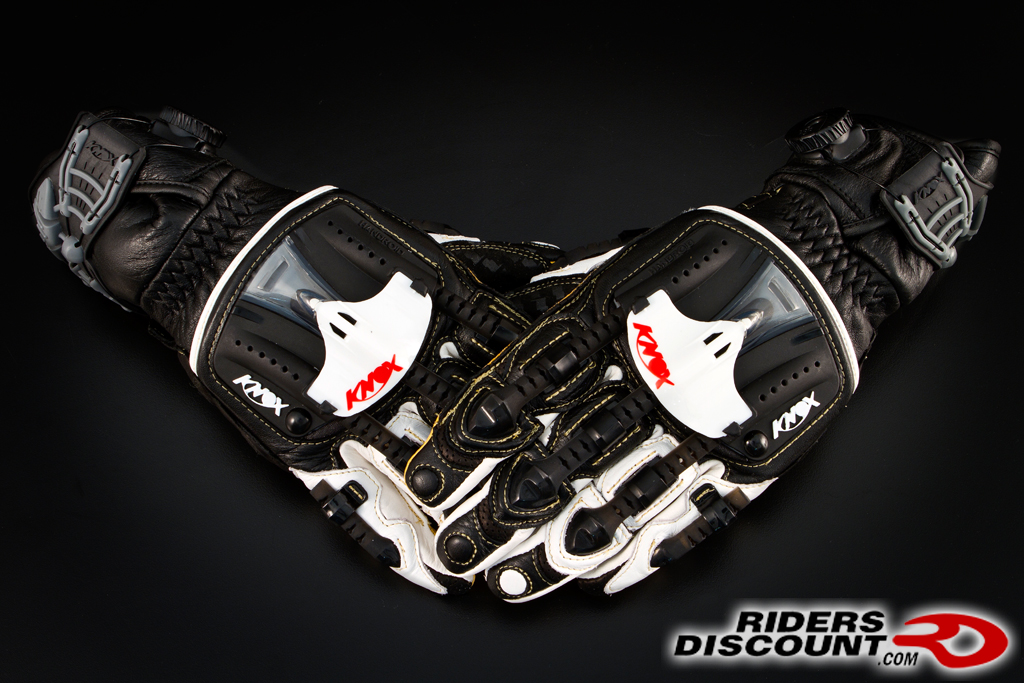 First up, these are not yet listed on the website but we have these available to order. If you would like to place an order or have any questions, feel free to give
MIKE
a call at 866.931.6644 ext.
804
. Is email more convenient? Send us a message through this forum or write to us at FORUM at RIDERSDISCOUNT dot COM, and we'll get back to you right away!
The exoskeleton spines - While these do look very cool and enough for any curious enthusiast to start a conversation with you, they do serve a very real purpose. These spines are attached to a fixed point on the middle knuckles and move in and out of the top armor via hidden springs. These take a load off of your hand by helping to maintain the curve around your grip and serve as protection for your knuckles in the event you go down.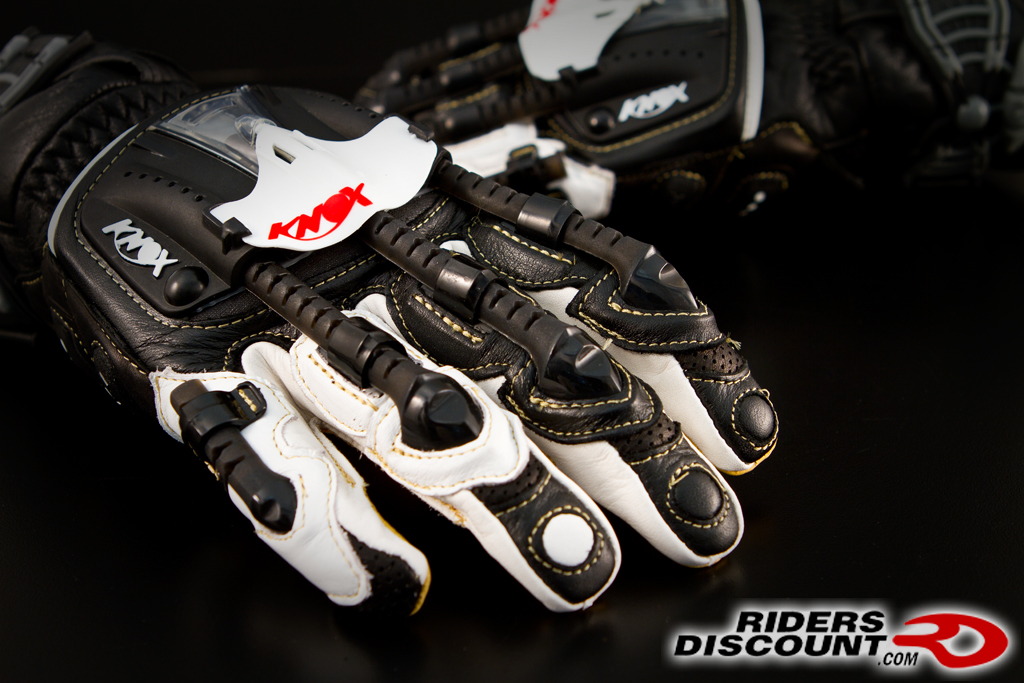 External armor - Everywhere you look there is armor to protect your hand. The most crucial area and a common impact zone is the outside of your palm. Knox have added two sliders here along with an additional layer of leather along the pinky.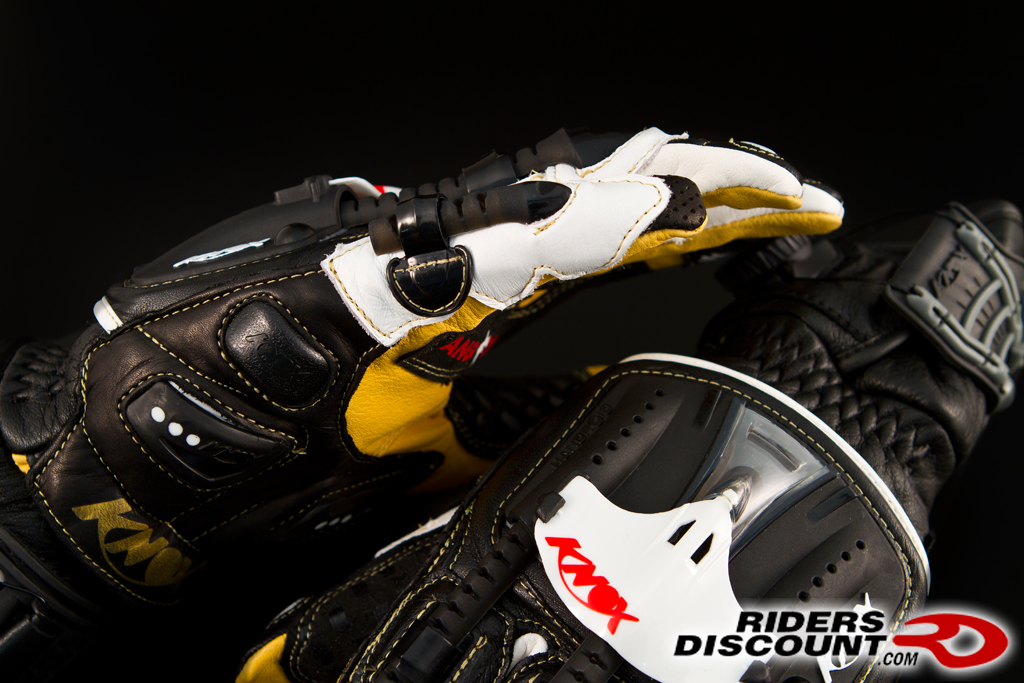 Knox have also added a palm slider for even more protection. Knox really went above and beyond the "usual" amount of armor found on gloves. This armor position does not get in the way of your handlebar grip and you do not notice it's there.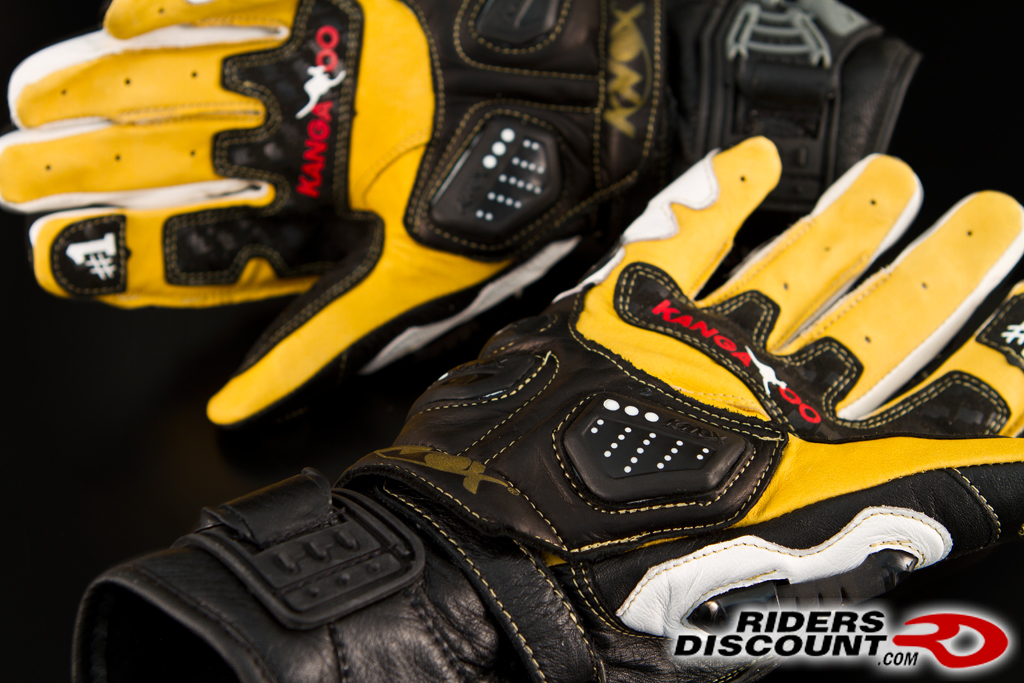 Boa Lacing System - Snowboarders, hikers, hard core runners and bicyclers, will have seen this system before. It's a high-tech replacement for Velcro and offers micro-adjustability. Basically turn the dial until the gauntlet is secured to your liking. When you're done, simply pull the dial out to release the tension.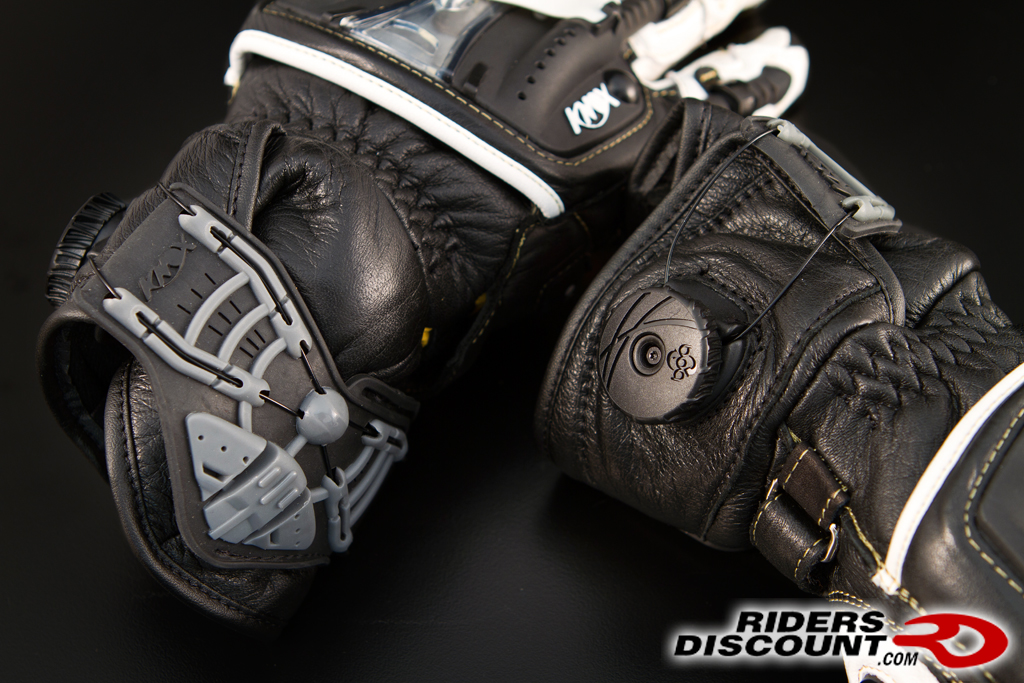 Available in black/white, these fit true to size and are available today. Give us a call to place your order!