Discussion Starter
·
#1
·
The Kawasaki H2R is the fastest bike around. Or is it?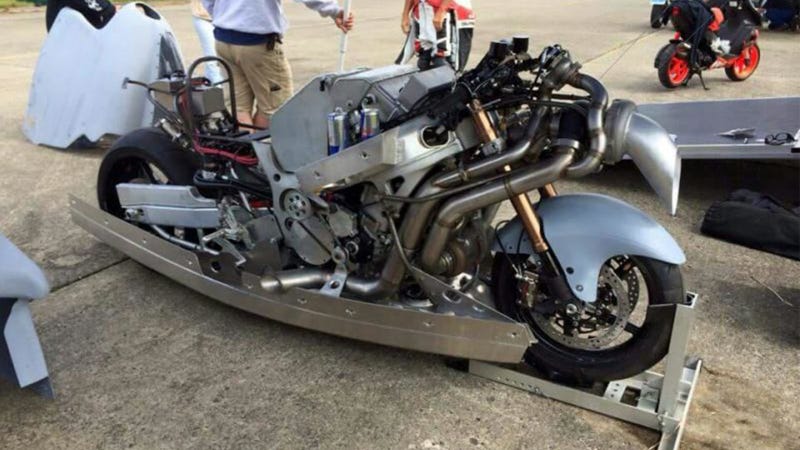 This is a turbocharged Hayabusa and it is attempting to to hit the 300 mph mark. To note, the H2R hasn't broken the 220 mph mark yet.
The Hass-Serafini Racing land speed bike began its life as a Suzuki Hayabusa. Now, thanks to custom fabrication shop Fab-U-This, it's a compound turbocharged Frankenstein bike running on methanol. That weird, droopy dick looking thing on the front isn't a headlight - but instead serves as a massive air intake.
Dyno runs have measured the bike at 566hp, "but Steve guesses the bike is actually in the 700-800 hp range."
I See Your Kawasaki H2R And Raise You A Turbo 'Busa