Discussion Starter
·
#1
·
Cox Radiator Guards are an inexpensive solution to a potentially very expensive problem - a leaky radiator. This can not only lead to rashed bodywork, but also an overheated motor, leaking head gasket, and even a trip to the hospital – the list goes on and on.
These guards are handcrafted in the USA and come shaped to fit your specific motorcycle. Each package includes everything you need for an effortless installation, with or without the radiator mounted to your bike. The frame is constructed from 5051 aluminum and the expanded aluminum screen is durable, yet lightweight and strong to withstand debris. The aluminum receives an anodized finish, which may be a more expensive process than the powder coating that some competitors use, but it provides several benefits. Anodizing effectively stains the metal, while powder coating adds an extra layer. That extra layer can not only reduce airflow and the metal's ability to shed heat, but also chip.
The screen that Cox Racing uses is another aspect that sets them apart from the competition. It is aligned in such a way that any debris kicked up from the front tire and comes towards the radiator from a low angle doesn't stand a chance of getting through. This very convenient for those that ride on the track, as you don't have to worry about beads of molten rubber flinging up and getting stuck in the fins of your radiator. Rubber build-up can inhibit airflow and is a pain to remove once it cools and hardens. Adding a Cox Radiator Guard frees you from having to worry about picking rubber out of your radiator after your next track day.
We've used Cox Radiator Guards on many of our own bikes and can attest to their quality. If you're interested in adding one to your bike you can give
MIKE
a call at 866.931.6644 ext
804
and he'll be happy to help. If email is more convenient you can feel free to send one to
FORUM at RIDERSDISCOUNT dot COM
for a quick response.
Shown here for the H2. Other color options are available as well.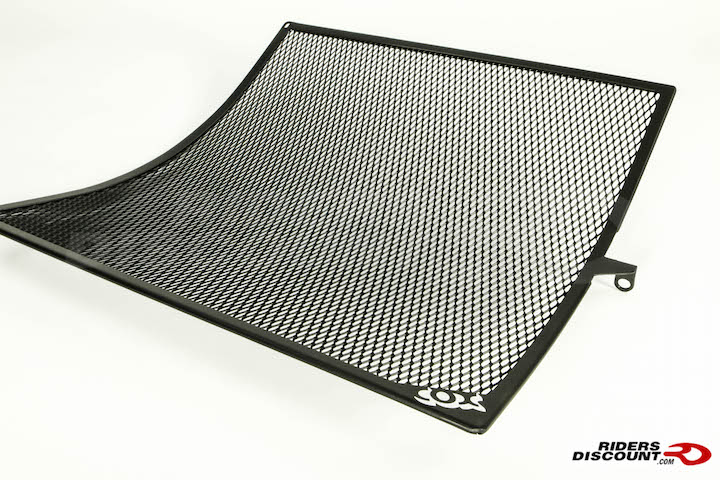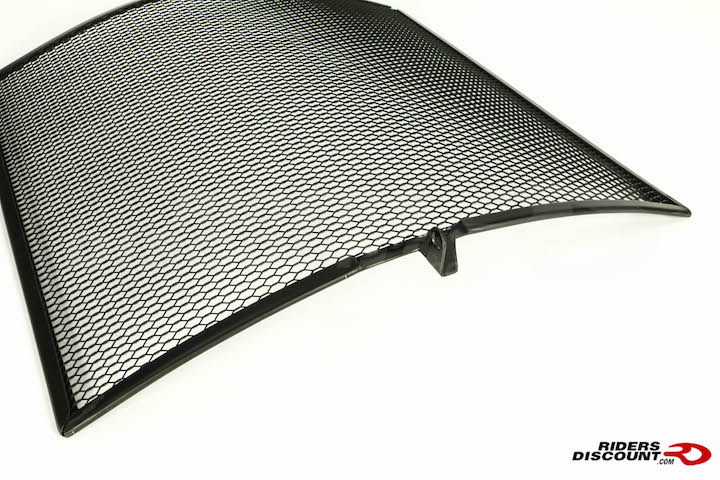 Cox radiator guards come with everything needed for installation. They use a combination of hard mounts, zip ties and adhesive-backed foam pads. For the H2 Cox Racing says to mount the guard use the zip tie through the upper outside corners radiator and bolt to the lower radiator mount. Using the stock bolt.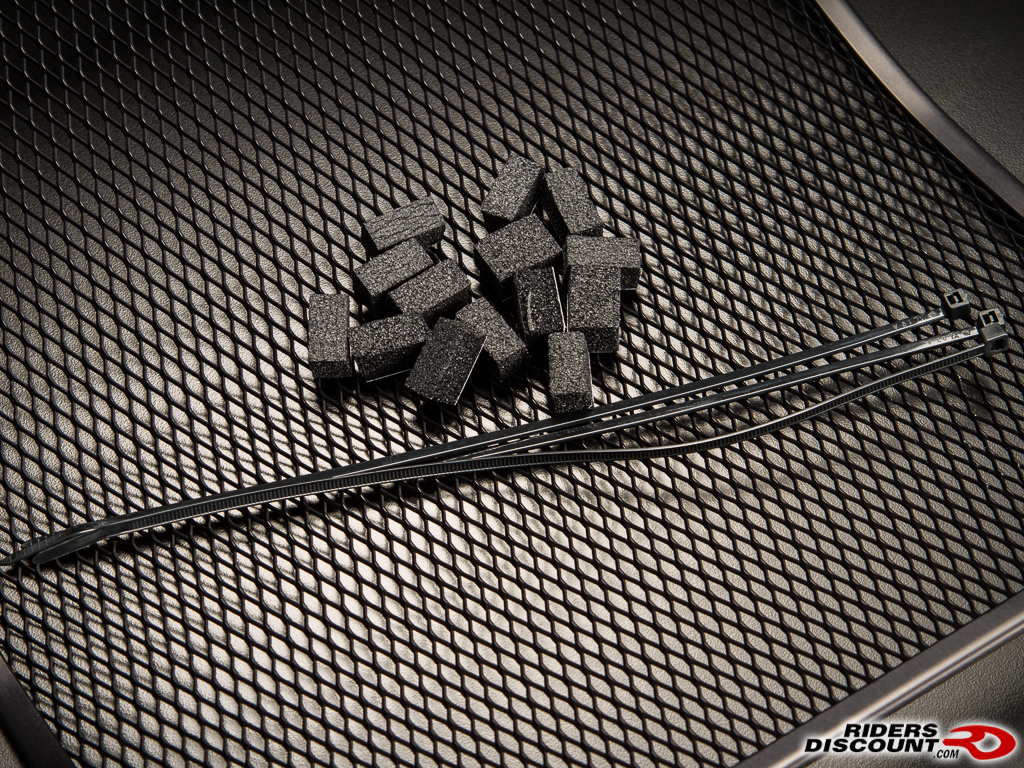 Instead of a simple wire mesh, Cox uses expanded aluminum that is aligned in such a way that it blocks debris without inhibiting airflow to the radiator.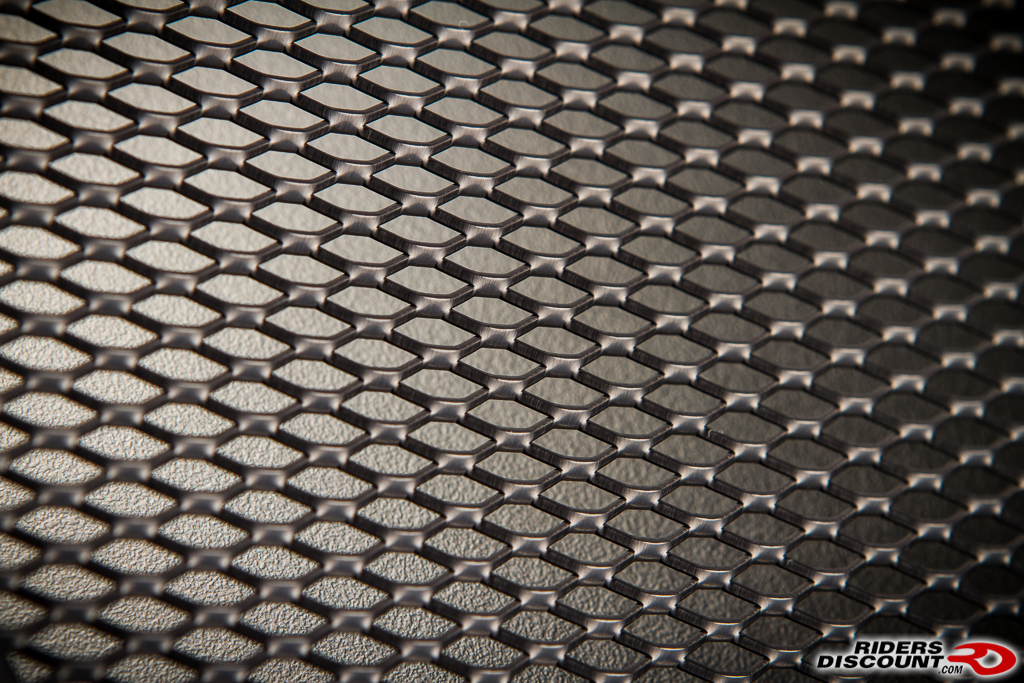 We use Cox Racing guards on all of our bike and can attest to their quality and effectiveness.