The entire family of Chicken Hawk Racing motorcycle tire warmers is available from Riders Discount.
From left to right, Standard (Red), Pro-Line (Silver) and Pole Position (Blue).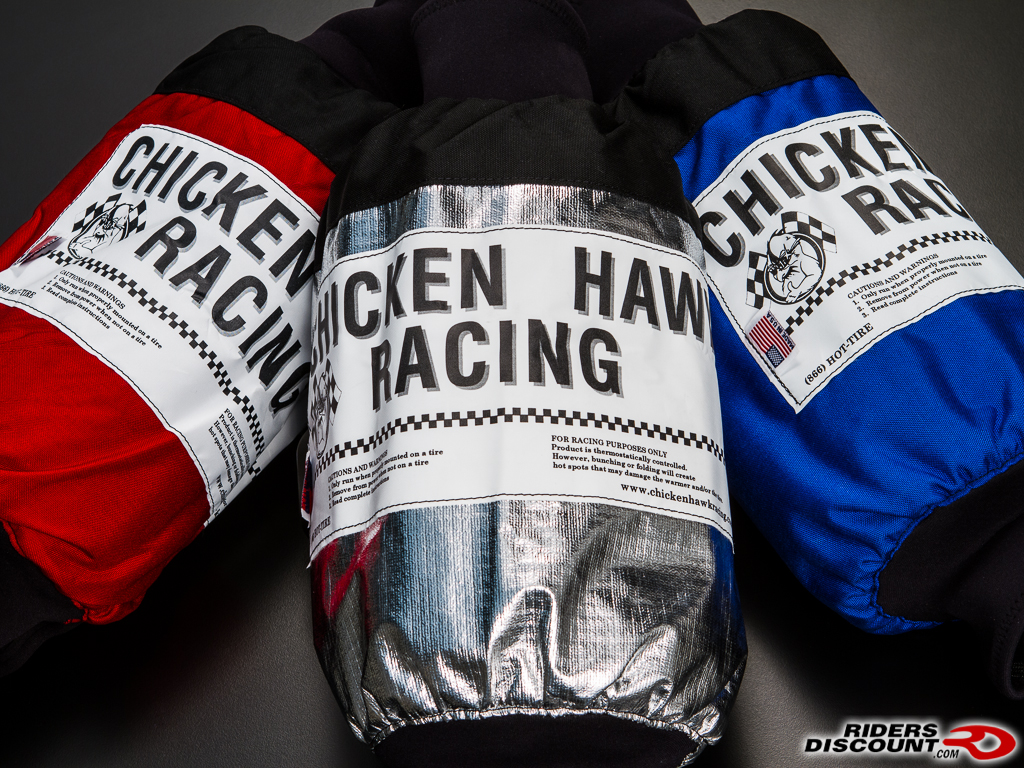 The Chicken Hawk Pole Position tire warmers feature the same build quality, longevity and neoprene sides as the Pro-Line, but without the digital controllers. Instead, they have a 3-way switch that allows you to select one of the three temperature settings - Low (130 degrees), Medium (155 degrees) and High (175 degrees).