Discussion Starter
·
#1
·
Nearly all of us wish we could have had a heads up before getting our last speeding ticket. With the Adaptiv TPX Radar Detection System v2.0 installed on your motorcycle, it'll do just that. Specifically designed for motorcycles, the TPX features visual and audible alerts, increased detection of radar and laser bands and is certified by Speed Measurement Labs, an independent laboratory considered to be a leader in the field of radar detector testing.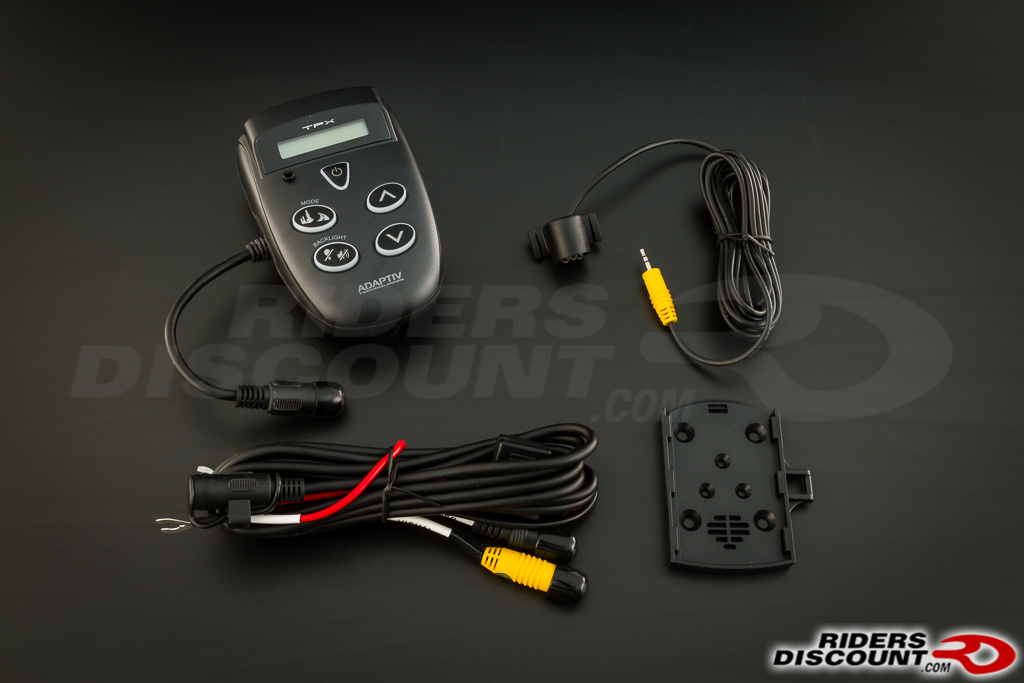 Not yet listed on our website, the Adaptiv TPX Radar Detection System can be ordered by calling
MIKE
at 866.931.6644 ext.
804
or by sending us a private message through this forum. Is email more convenient? Write to us at FORUM at RIDERSDISCOUNT dot COM, and we'll get back to you right away!
Featuring oversized buttons with three different riding modes, the TPX Radar and Laser detection system is waterproof, shock, and vibration resistant. Offering top-rated 360 degree radar and laser protection, the TPX has increased sensitivity over it's previous version and is certified by a leading laboratory in the field of radar detector testing.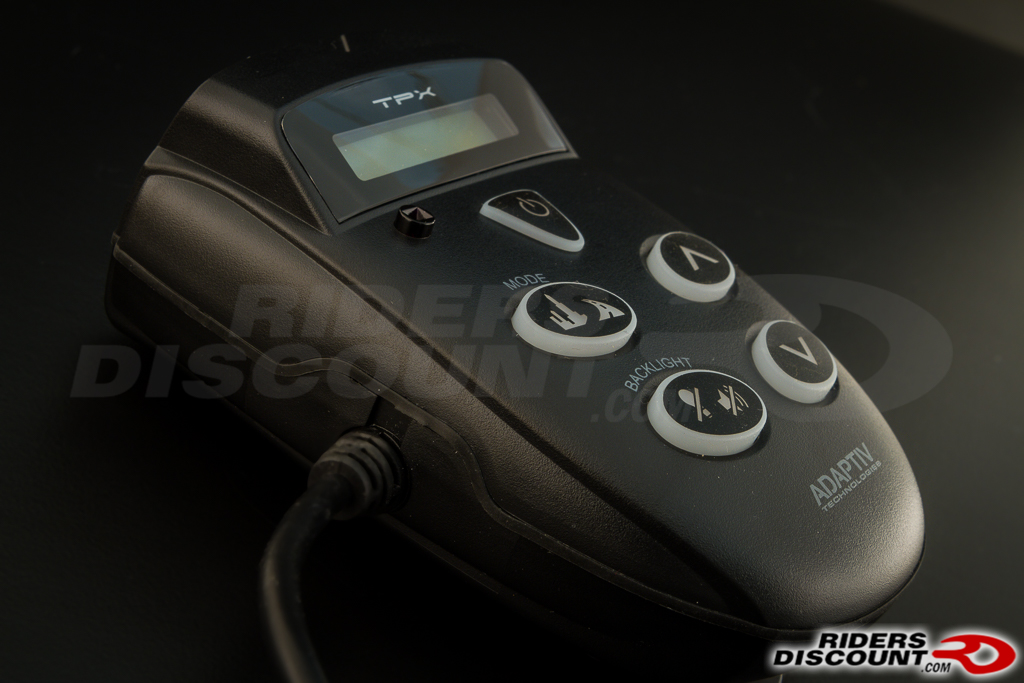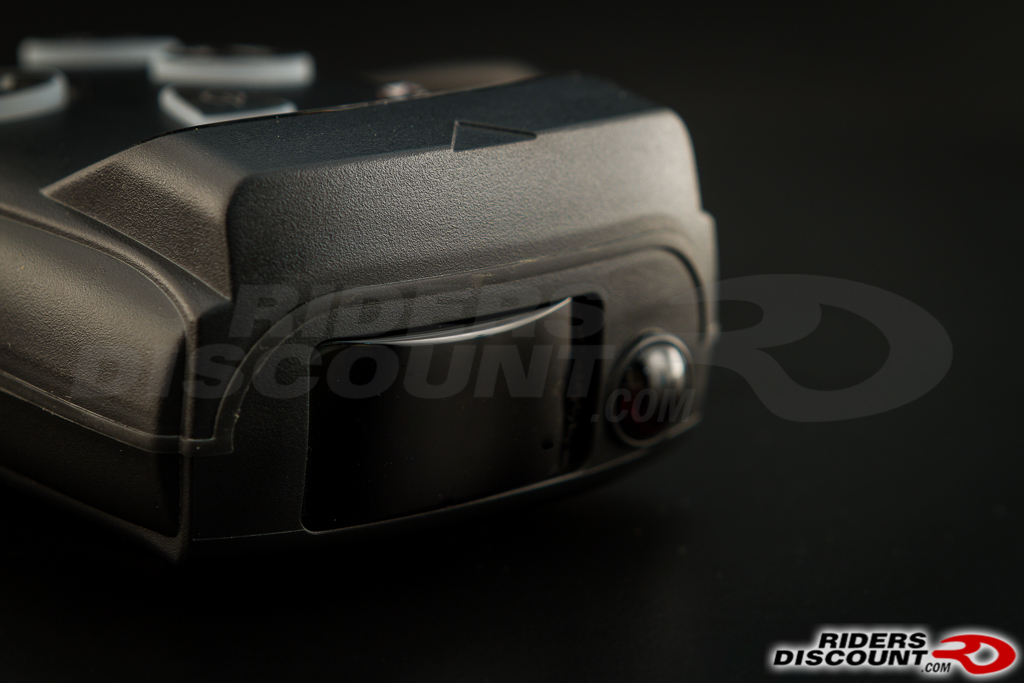 The main body is backlit with a daylight-visible, front mounted and angled LCD screen. Using an integrated quick-release plate and mechanism, you can easily and quickly detach this and take it with you wherever you go.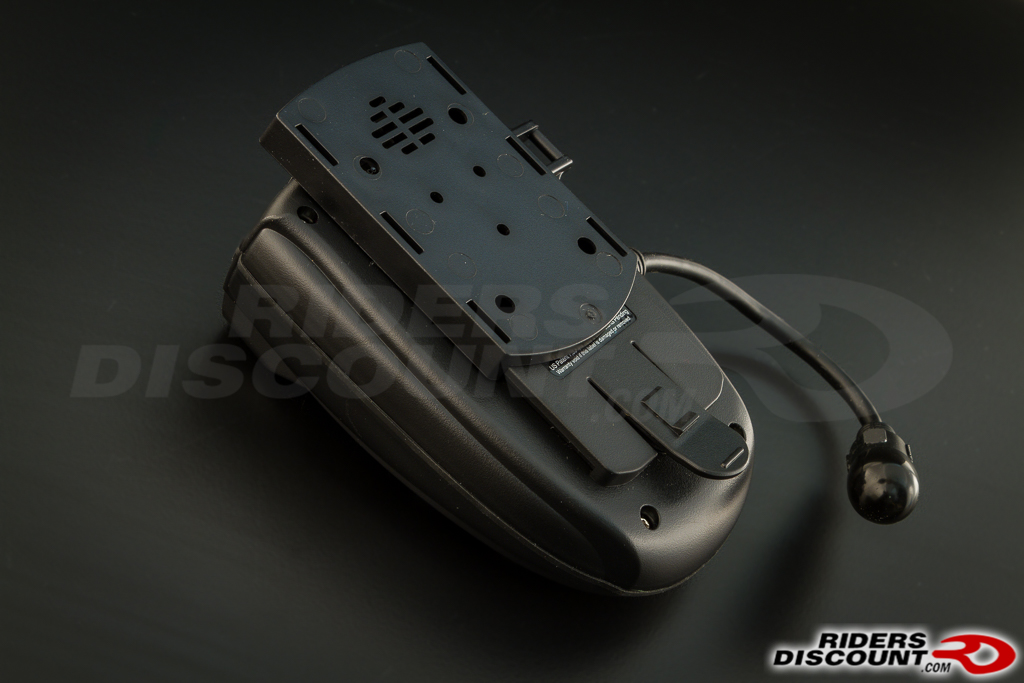 A 3.5mm auxiliary out jack is included for integration with your audio or communication systems. A Bluetooth transmitter is an optional accessory that will wirelessly sync with your preferred Bluetooth device to send audio alerts through your headset.
An optional laser jammer can be added to this kit.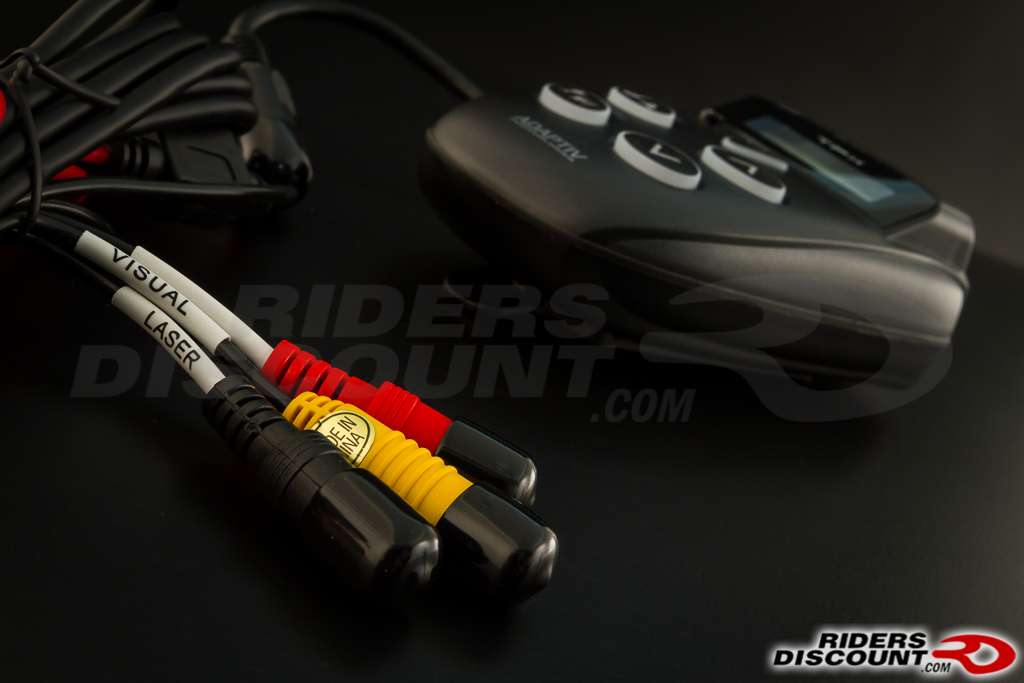 The wiring harness is included and features an inline connector for quick connection.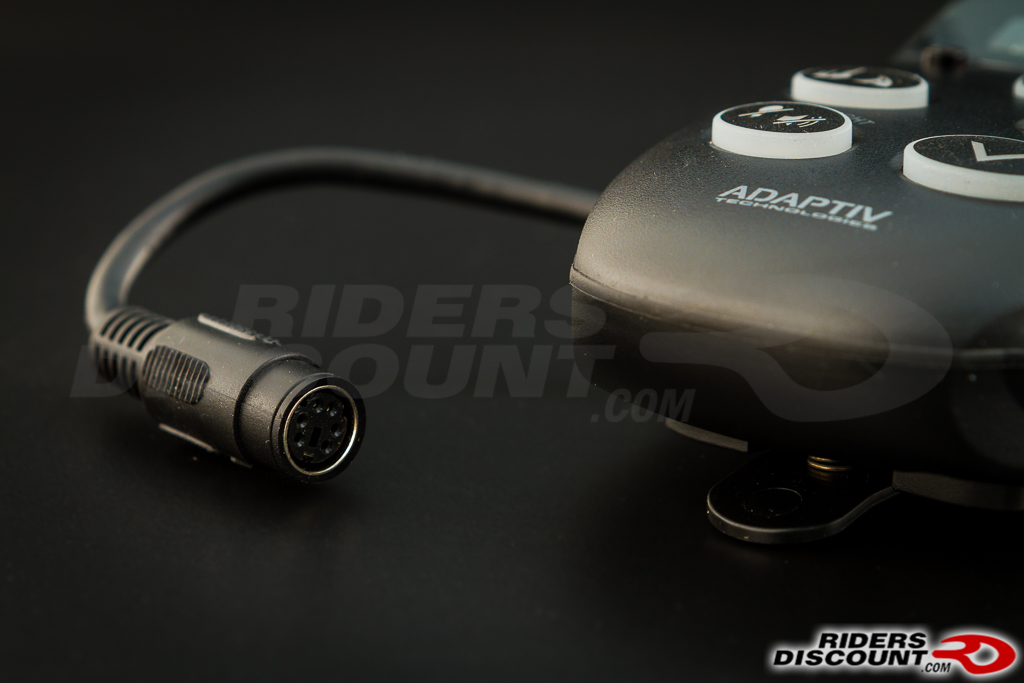 A visual alert add-on is included in the box which features three bright LED's that flash to alert you. The LED brightness levels are adjustable from the main console to accommodate daytime and nighttime riding conditions. This plugs directly into the TPX system and requires no additional wiring.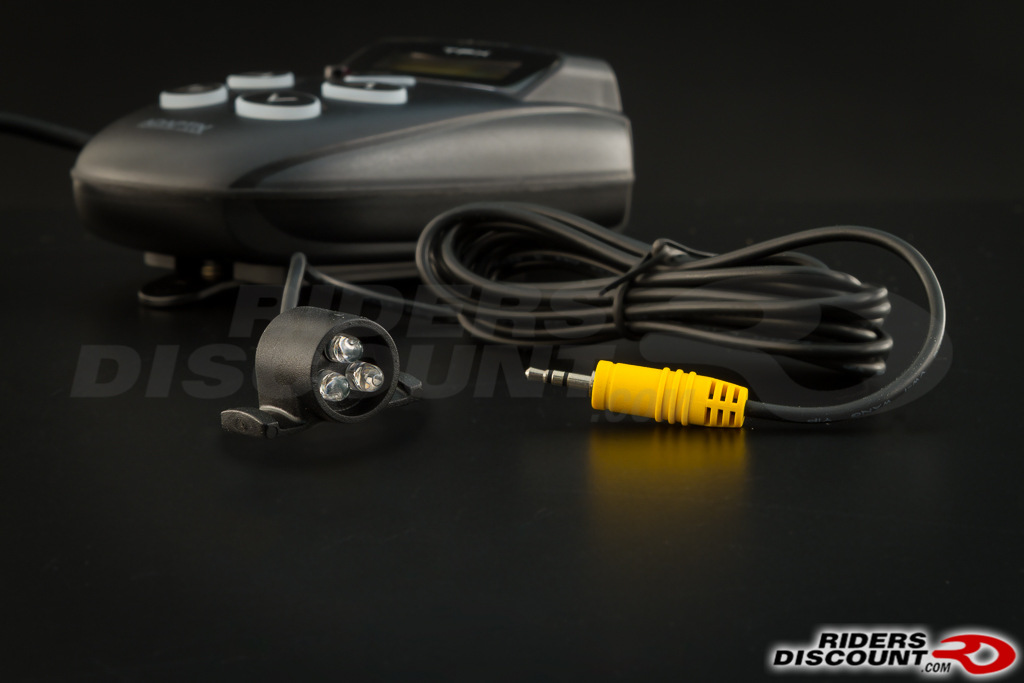 If you're interested in the best radar and laser detector for motorcycles on the market today, the Adaptiv kit is the one you need. Give us a call to order yours today!